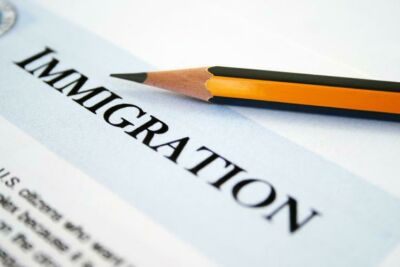 The Immigration Solution? Foreign workers in long-term care is a long-term investment
The Immigration Solution? Foreign workers in long-term care is a long-term investment
The long-term care industry is facing an unprecedented workforce crisis. It has been reported that since the start of the pandemic, nursing facilities have lost over 240,000 caregivers and more than 400,000 employees. The industry is currently facing a 15-year labor low.
This crisis is happening on the precipice of the beginnings of the "silver tsunami" – the first Baby Boomers turn 80 in less than 5 years (2026), beginning a trend that will increase the 80+ in our country 115% from 13 million in 2020 to 28 million in 2040. This is compared to an 8% growth rate for the rest of the population.
This population inversion will only exacerbate the workforce issues being faced today. While the "solutions" to this crisis will certainly be multifaceted, one response is almost certain: Providers will look abroad for foreign worker assistance.
What is the process?
LPNs, STNAs/CNAs, RNs, Physical, Occupational and Speech Therapists are all eligible to enter the country with permanent immigrant work visas (a green card) as third preference immigrant workers as skilled or unskilled workers (therapists positions requiring an advanced degree may qualify as second preference). The green card process is employer sponsored, which means the applicant must have a job-offer. Obtaining a green card is a 3-step process:
The standard process requires that an employer first obtain a certification from the Department of Labor called a PERM Certification establishing the prevailing wage and various recruitment and posting requirements. The PERM process takes approximately 18 months.
Once a PERM certificate is complete, the prospective employer files a form I-140 with U.S. Citizen and Immigration Services (USCIS). The form I-140 must include the PERM certification and a certification that the individual applying has comparable education, training, licensing and experience as is required for the specific provision, has the necessary level of competence in English, and has passed a predictor test for the state licensure or the actual state licensure test. USCIS only recognizes a few specified certification agencies for this process. Nurses may present a certificate from the Commission on Graduates of Foreign Nursing Schools (CGFNS) or have passed the NCLEX-RN licensing exam. Therapists would have to pass the nationally recognized exam for their given discipline. USCIS reports that current processing times of 14-17 months for approval of a I-140. Priority processing is now available for certain types of applications, there is not data on processing times for priority processing, but USCIS has indicated it will reduce processing to a few weeks.
Upon approval of the I-140, the foreign national applicant then needs to submit an Immigrant Visa Application with U.S. Embassy or Consulate abroad (or with USCIS if already in the country). This process can take 3-6 months (and in the pandemic world, much longer) depending on the embassy or consulate.
The process is expedited for therapists and registered nurses. Specifically, they have been recognized as Schedule A Shortage Occupations. This means that employers can sponsor RNs and physical therapists for permanent immigrant visas using form I-140 without having to obtain a PERM Certificate. Inclusion on Schedule A reduces the application process by 18 months; however, foreign nurses are still required to meet certification requirements and apply at an embassy or consulate before they will be issued a visa and permitted to work in the country.
Non-Immigrant Options
RNs, Physical, Occupational, and Speech Language Pathologists can obtain non-immigrant or temporary work visas in certain circumstances. Therapists generally qualify as specialty occupations and can apply to enter the U.S. under temporary work visas (3 years maximum) using the H1-B program. RNs do not typically qualify for an H-1B unless the state they are going to work in requires RNs have a bachelor's degree or the RN is a specialty nurse.
RNs, Physical, and Occupational Therapists from Mexico and Canada are eligible to work in the United States with a TN Visa under NAFTA. Therapists from Australia and Singapore may also be eligible for temporary work visas.
Non-immigrant visas are typically processed much faster than green card applications; however, there are a limited amount available and they have more limitations on who qualifies.
Refugees and Asylum Seekers
Refugees and other qualified asylum seekers may also work. Unlike work visas, refugees and asylum seekers do not need to have a job offer in hand in order to enter the country. Once a refugee or asylum seeker has been issued a green card or applicable immigration document meeting I-9 requirements, they are free to work in any position. Potential employers who wish to work with refugee or asylees may seek to recruit those individuals who are already here by working with the community or placement agencies.
For assistance with any immigration issues, please Contact Us.
The Immigration Solution? Foreign workers in long-term care is a long-term investment