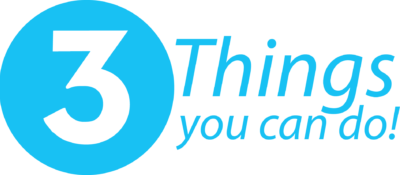 Getting Better at Collecting Past Due Amounts: 3 Lessons from 2021
Getting Better at Collecting Past Due Amounts: 3 Lessons from 2021
Here are three simple things that we saw SNFs and ALFs do repeatedly in 2021 that either prevented, or delayed a collection:
Failure to present a timely estate claim
One of the most frequent obstacles to collection is a facility's failure to timely and properly present a claim to a deceased resident's estate as required by state law. Every state has established rules for properly and timely presenting claims to an estate. Typically, a claim must be presented in writing to a specific person authorized to receive claims by court order. If the claim is presented to another individual, or even to the authorized individual before or after they were authorized to receive claims, the claim may fail. Additionally, if the claim is not presented within the time period established by state law, the creditor will likely have waived its right to collect.
To further complicate things, most estate planning attorneys advise their clients not to open an estate until after the presentment deadline has passed. This way, the estate can be administered without accounting for creditor's claims.
The simplest solution to this problem is to turn files over for collection immediately upon receiving notice that a debtor has passed away. At ROLF, we will check for an estate and, in some states, we can even force open an estate to ensure that your claim is properly and timely presented. If an estate is already open, we will present a claim in compliance with state law to make sure that you share in the proceeds of the estate.
Failure to obtain a reliable address for liable parties
Another obstacle that we see quite frequently is a facility's failure to obtain reliable contact information for residents, responsible parties, family, etc. As you know, payment almost always depends upon demand. After all, not many of us are willing to pay for services or supplies unless we receive an itemized bill outlining exactly what we received, and what we will be given credit for after payment. If you don't have good contact information for the person or people responsible for paying the bill, then you're going to have a very difficult time obtaining payment.
Typically, this information is gathered at admission, or throughout a resident's stay during routine conversation or outreach. It's imperative that facilities train their staff to ask proper questions, take good notes, and communicate often. Additionally, upon discharge, a facility needs to have a process in place to notate where the resident is being discharged to, and where the final statement should be sent. Too often, we see files where a resident has been discharged to another facility, but our client's notes fail to indicate the name or location of the new facility. The more information that we have regarding how to communicate with the resident or the resident's representatives, the more likely we are to collect. And remember, all contact information is helpful – addresses, phone numbers, email addresses, and even social media accounts.
Difficulty with service of process due to COVID-19
A new issue that we experienced in 2021 – and in the first month of 2022 – specifically, is difficulty serving residents that continue to reside in a facility. Obviously, COVID-19 has changed the way we do things, and SNFs and ALFs specifically have taken great measures to ensure the safety and health of their residents. One of the ways that facilities have aimed to protect their residents, is by limiting the number of people that are allowed to enter the building. In many cases, this includes postal workers.
Unfortunately, when a lawsuit is filed, the complaint is required to be served on the named defendant. If the named defendant is a resident, the mail carrier will need access to the building in order to deliver certified mail. If you have a rule in place that prevents your mail carrier from delivering certified mail, or if the post office continues to enforce such rules in your area, then alternative arrangements will need to be made. In these cases, ROLF can request the court to appoint a special process server to go to the facility at an appointed time, to meet with the resident in the lobby under the care and supervision of the facility's staff.
If your facility is struggling with any of these issues, please reach out to ROLF for assistance. You can easily establish a new collection matter through our online portal – EVOLVE Revenue – 24-hours a day, seven days a week. Or, if you need to communicate directly with someone at ROLF, you can contact us directly!
Getting Better at Collecting Past Due Amounts: 3 Lessons from 2021