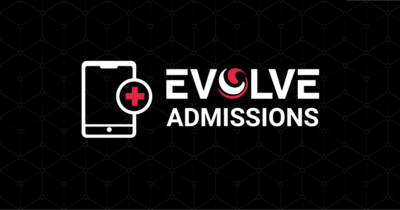 EVOLVE Admissions - The Modern Admissions Solution for SNFs
EVOLVE Admissions - The Modern Admissions Solution for SNFs
ROLF is pleased to introduce the newest addition to its EVOLVE suite of legal solutions - EVOLVE Admissions.
Nursing facilities need their admission material to always be up to date with federal requirements, to be adaptable, to be designed to limit risk, to be easy to understand, and, in today's world, to be optimized for electronic admissions.
EVOLVE Admissions has you covered.
Subscribe to EVOLVE Admissions or attorney-curated forms and policies for a low, one-time fee. Then, get access to any new or updated materials for a nominal annual fee, as low as about $17 per month!
EVOLVE Admissions is the simple, modern, cost-effective solution for nursing facilities.
Click HERE to learn more and subscribe.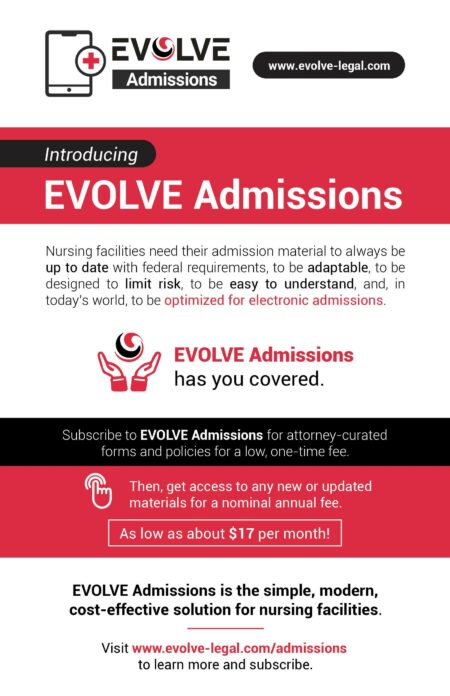 EVOLVE Admissions - The Modern Admissions Solution for SNFs